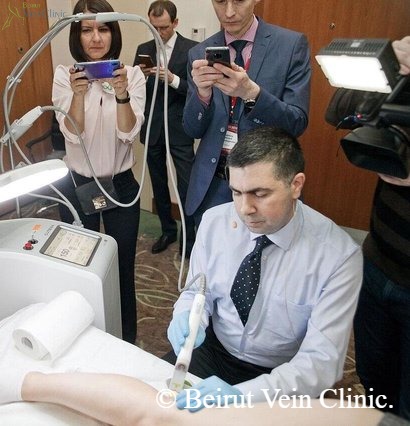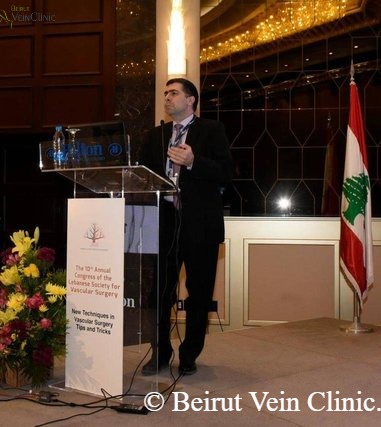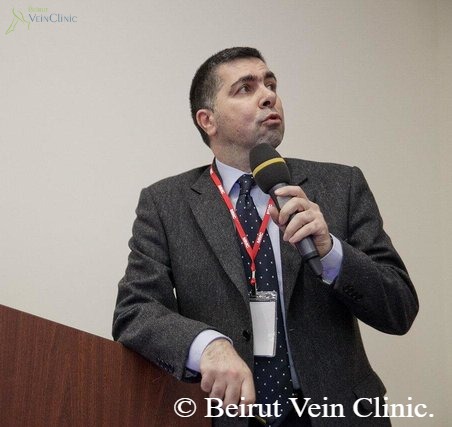 About Beirut Vein Clinic
Beirut Vein Clinic is a medical facility, fully equipped with state-of-the-art material and totally dedicated to the diagnosis and treatment of varicose veins and related disorders. The concept provides a unique setting that gathers all the modalities needed to treat varicose veins. This approach makes easier to check the leg veins and treat them in the same clinic and by the same expert, eliminating the need to go to multiples centers each having a single diagnostic tool or therapeutic device. Dr Elie Kassabian welcomes you to Beirut Vein Clinic and assures you will get the best care for your leg veins, whatever the stage of varicose veins you are suffering from.
About Dr Elie Kassabian
Dr Elie Kassabian is a vascular surgeon specialized in the diagnosis and treatment of varicose veins, a domain referred to as "Phlebology" and "Vein Surgery'. Despite his very busy practice in Beirut Vein Clinic, Dr Kassabian performs himself all the procedures in treating varicose veins. This exclusive approach along with his wide expertise in venous disorders allows him to give you the perfect medical care with the most satisfactory results.

 •   Academic degrees:
Medical Doctor Degree: Saint Joseph University, Faculty of Medicine, Beirut
Vascular Surgery Diploma, Saint Joseph University, Faculty of Medicine, Beirut
Vascular Training: Hotel Dieu de France University Hospital, Beirut
Advanced Training in Phlebology Vascular Echo-Doppler and Vein Surgery: Georges Pompidou Hospital, Paris
Advanced training in Vascular Laser, Endovenous Ablation & Lymphology: Paris
 •   Scientific Achievements:
Past President and Active Member of the Lebanese Society for Vascular Surgery
Member of the French Society of Vascular Medicine (SFMV)
Member of the French Society of Phlebology (SFP)
Member of the European Society of Vascular Surgery (ESVS)
Regular conference presentations and masterclass supervisions in Congresses

Medical treatment
Medications (tablets or pills) strengthen the wall of the superficial veins and allow a better venous contraction, thus improving the upward movement of the blood in the legs.
Laser Treatment
The Vascular Laser is a revolutionary technique aimed at treating the spider veins in a more rapid way and to give faster results when faced with a truly esthetic demand.
Sclerotherapy
Sclerotherapy or "Liquid sclerotherapy" is the most common practice for the treatment of spider veins. It is the injection of a special product in the small veins to close them.
Endovenous Saphenous Ablation Procedures
These revolutionary techniques have completely changed the surgical approach of varicose veins. They have become a true alternative to surgery.
More